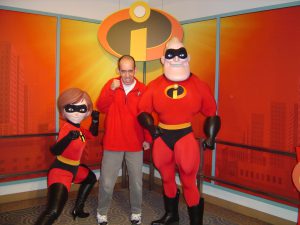 Situations may differ, but the principles are the same. Pro's, kids sports, or life….losers can be winners! We all want to win, be super hero's and be the best……
She was 15 and trying out for cheer-leading. As the advisor I watched gals learn routines and skills, but this gal was clearly the most uncoordinated gal I ever saw try out, but her persistence to learn was amazing. I didn't want to discourage her excitement at learning new things and I loved her genuine encouragement to others!
Because I knew how badly she wanted to make it, she was the one exception I ever made to call personally to tell her how much I appreciated all her efforts, but that she didn't make it.
She was so very gracious as she said through her tears, "Well, I'm so happy for all the girls who made it! What will you all be doing tonight? Can I bring everyone some pizza?"
That night, as the new cheer- leading team was celebrating, and without them knowing what was to happen, I waved "the loser" to "come on in." She congratulated each "winner" genuinely and kindly. After she left, there were about 15 of us in a puddle of tears talking about what a gracious loser she was, and that of all of us, she was the real winner.
Losing is hard. It was hard to:
Watch the Cav's lose the finals after such a wonderful year (yet owning up to the loss on a number of levels!) #allin
Tell my son his team lost….he thought they were (and they were) pretty INCREDIBLE!
Tell my high school student she didn't make the cheerleading team (yet watching her shine in the end!)
See one of my daughters not make the volleyball team back in middle school (yet offering to be the scorekeeper just to be involved…)
Go through a gazillion (I'm not exaggerating) college, play, commercial, theater, comedy, etc. auditions with my other daughter and watch her not make a lot of them (yet watching her commend and rejoice with others when they did!)
Winning often means losing.
Thanks to those who've been such good examples.
You're the winners!